Home
Get Cash For Your Junk Car Today!
Thanks for taking the time to check us out at Junk Car Raleigh. We are the leading cash for cars company located in Raleigh. We pay the most cash for and and all junk vehicles in Raleigh, NC and we buy hundreds of cars every month! You don't have to worry about calling other companies to get the most cash. We are already paying the most cash for junk automobiles in town. Our towing and car removal service in Raleigh is free so you don't have to worry about any hidden fees like other places. Our quotes a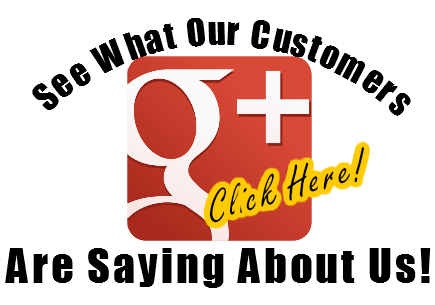 re guaranteed so you don't have to worry about us lowering it once we show up. Sell your car today in Raleigh, and see why we are the best car removal company in the city.
The car removal industry is a fresh, new and emerging industry. It's really taken off over the last 4 years, and we've been in business since it did. Because of that, we are well informed, and most well networked company in the Raleigh, NC area. So when you call us, you are calling the place where you are most likely to get the highest offer for your car. Not only do we pay the most in town, but we also cover a large area with our tow trucks. We send tow trucks up to 40 miles. We pick up cars in North Hills, Cary, Durham, Chapel Hill, Knightdale, Garner, Wake Forest, & more towns. We also provide Car Removal & Towing free of charge. You won't have any hidden fees or expenses. Some companies will actually charge you to send a tow truck out to you, which doesn't make much sense. Some won't even tell you they are charging you until they show up. So you're left with the shock of a fee for a service they should have already included in the final price. That was just one tactic companies used, but not very many remain since we were a huge advocate of informing the public of these dirty tactics. However; there are still other tactics that they are trying to implement while they can since this type of industry is so new.
You can try to sell your car in the Raleigh papers or online. But, selling your car yourself may not be as easy as you think, especially if your vehicle isn't as nice as you think it is. What you'll soon find out is your phone will be ringing off the hook with shady people who ask a bunch of pointless questions and will say they want to come take a look, but never show up. Not only frustrating you, but also wasting your time. Don't deal with the hassle of trying to sell your car yourself, just call us and we take care of everything, even the paperwork.
We Guarantee Our Over The Phone Quotes!
That's right! We guarantee our quotes, so you have nothing to fear when our driver arrives to pay you cash on the spot. This is a new tactic used by illegal, unlicensed car companies. They'll ask you how much you're looking to get for it, and tell you they can do it! Unfortunately, you never get what they told you they would pay. Why? Because they are illegally operating there company. They won't tell you there real company name because if they gave out their real name, you would know not to go to them. So calling themselves "Cash For Cars" or "Junk Car Removal" hides their identity from you. Being that it's a new service, not a lot of people know about these dirty tactics. But that's why we are here to inform the public of these thieves. What happens is when they arrive to pay you for your car, they look over the vehicle really quick and tell you things like "oh, the Catalytic Converter is aftermarket." Or that it's not in as good condition as they thought it was. Which are blatant lies, they are in the car industry, how can they say it's not as nice as they thought? Avoid these places like the plague, and if you ask them if they guarantee their quotes, chances are they don't.
We have people call us everyday and telling us that they have been through exactly what we talk about. We are a company that likes to make sure that you get the best quote possible.  We ask you some basic questions and then in 30 seconds or less you will be on your way to getting a pick-up time that works around your schedule.
Call us for that free quote and we will do our best to make sure you are satisfied.
Call us today, and get your free quote in minutes.
919-289-0449
Cash For Junk Cars
Call Now To Get A Quote